Deeper Healing and Cleanse
For the last 33 days, I have been going live on Facebook to stay motivated and inspire everyone around with this achievement program. Today is a new day with another life-changing message. If you want to live your life to the fullest, this post is something you should not miss! I will talk about one of the most significant things that make your cleanse better and speed up your healing process. You can learn more about my 60-day wellness cleanse via these blog posts on this page.
Take Care of Yourself!
Taking care of your physical health is one of the key factors to lead you to a happy life. Because after all, in the end, all you have is what you got! Your body needs love. If your on the wellness path, we must maintain it in the best way possible. If your body doesn't function optimally, it will adversely affect how you think, feel, and act.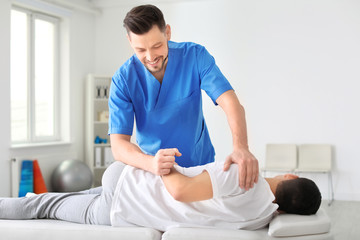 One great activity that is a little known secret is to get good bodywork and chiropractic. If you are fortunate enough to visit my office, I offer both type of treatments. This immediately upgrades the quality of your life. It boosts your physical health, which in turn reaches your entire being. It improves your ability to focus and accomplish your goals. It also influences your mental health and makes you feel good about yourself, and on and on and on.
Reach Your Optimal Health With David Allan Wellness
As a chiropractor, working for over 40 years, I take pride in the testimonials I receive from my patients who recover after getting a treatment. On day 24, we talked about rolling out your aches and pains. Treatments can do just that and even more. It will help assist you in your own cleanse or healing.
Most folks wait to the last minute to go see a chiropractor or good bodyworker. Why wait for back or neck pains or any other health problem. Even if you feel good enough, getting a chiropractic treatment can help you relax and improve function throughout your body.
Why Should You Get a Treatment?
I encourage you to get any treatment chiropractic or bodywork treatment because it supports a natural, whole-body, and non-drug health boost to your body. Chiropractic treatment provides clinically effective, safe treatments, and will save you money in the long run. Just think of the cost of a hospital bed for any period of time. It can bankrupt you in the blink of an eye, whereas chiropractic builds dividends in the bank of life. Here are a few reasons why I believe everyone should get treatment:
The foremost benefit of getting a chiropractic treatment is that it's all-natural. We work with the body and remove interference that is preventing the body from healing itself. We don't use drugs and when the interference is gone the body heals itself.
Besides reducing the frequency and intensity of pains, it strengthens your immune system and improves organ function.
Several studies show that chiropractic treatments improve your sleep patterns. It helps you to get a better night's sleep.
Chiropractic adjustments reduces tension in your mind and reduce stiffness in your body. Chiropractic assists in ridding fatigue and lethargy.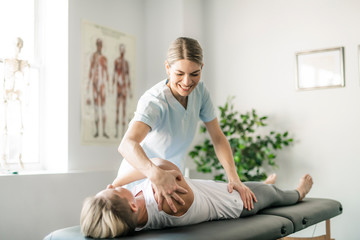 It improves your joint and spine motility and decreases the degenerative changes and inflammatory reactions in various body tissues.
The scope of chiropractic is huge, and you'll be surprised to know that chiropractic care, in general, strives to find the right balance between your physical and mental health. This is done according to what you need to get better and to return function to optimal levels. David Allan Wellness does this by incorporating chiropractic, structural bodywork, posture-movement education, lifestyle, and nutrition. I also use physical therapy modalities such as electric muscle stimulation, ultrasonic diathermy, auriculotherapy HP, exercise methods, and more.
You can schedule a free consultation with me. If you're local you can even visit the office for a treatment. If your distant, I can help you with my achievement program or have you visit for an intensive series of treatments and lifestyle education. I will help you enjoy a pain-free life without using any drugs or surgery.